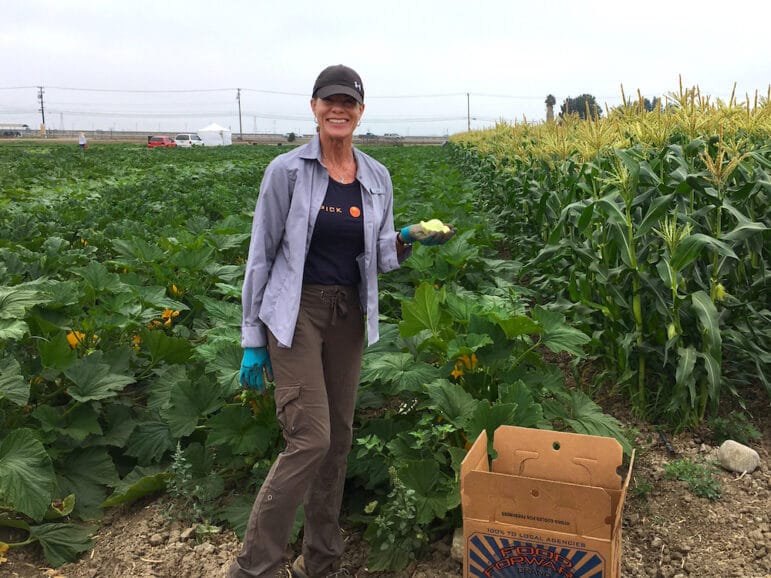 Gleaning—gathering surplus crops or other food for the local community—has been a form of social welfare for well over 2,000 years. (Learn more about the history of gleaning in a previous blog post!) Today, there are hundreds of organizations that conduct gleaning or food recovery activities throughout the world! And for good reason: up to 40% of our food supply in the US is never eaten, while at least 1 in 9 people don't have steady access to enough food to lead a healthy life. Participating in food recovery provides people with a way to tackle these two pressing issues, and connects us to our food system.
Recently, Food Forward staffers Samantha Teslik (Senior Manager of Backyard Harvest) and Dory Bennett (Backyard Harvest Supervisor) attended this year's virtual International Gleaning Symposium, hosted by the Association of Gleaning Organizations. The Symposium brought together organizations for presentations on the state of food waste and food recovery efforts, new technologies to make gleaning more efficient, and a census of 146 gleaning organizations in the United States. Put together, these organizations engaged an incredible 51,000 volunteers annually in food recovery efforts. While food recovery efforts have become more popular and received more support from funders and government agencies like the EPA in recent years, few operate at the scale of Food Forward. The census found that 95% of organizations are either completely volunteer-run, or have fewer than 3 staff! 
In the same spirit of sharing knowledge and promoting gleaning efforts of all stripes and sizes, Food Forward is excited to share our "Inspire Others" series. The series consist of downloadable booklets that cover the primary elements needed to start a food recovery project. These include: a source of food, people to do the work, equipment and technology, and partnerships with hunger relief organizations. We've also developed a fifth booklet that provides an overview of Food Forward's programs and growth over the years. 
We hope these guides will be useful to as many people as possible! Please share far and wide, and happy gleaning!