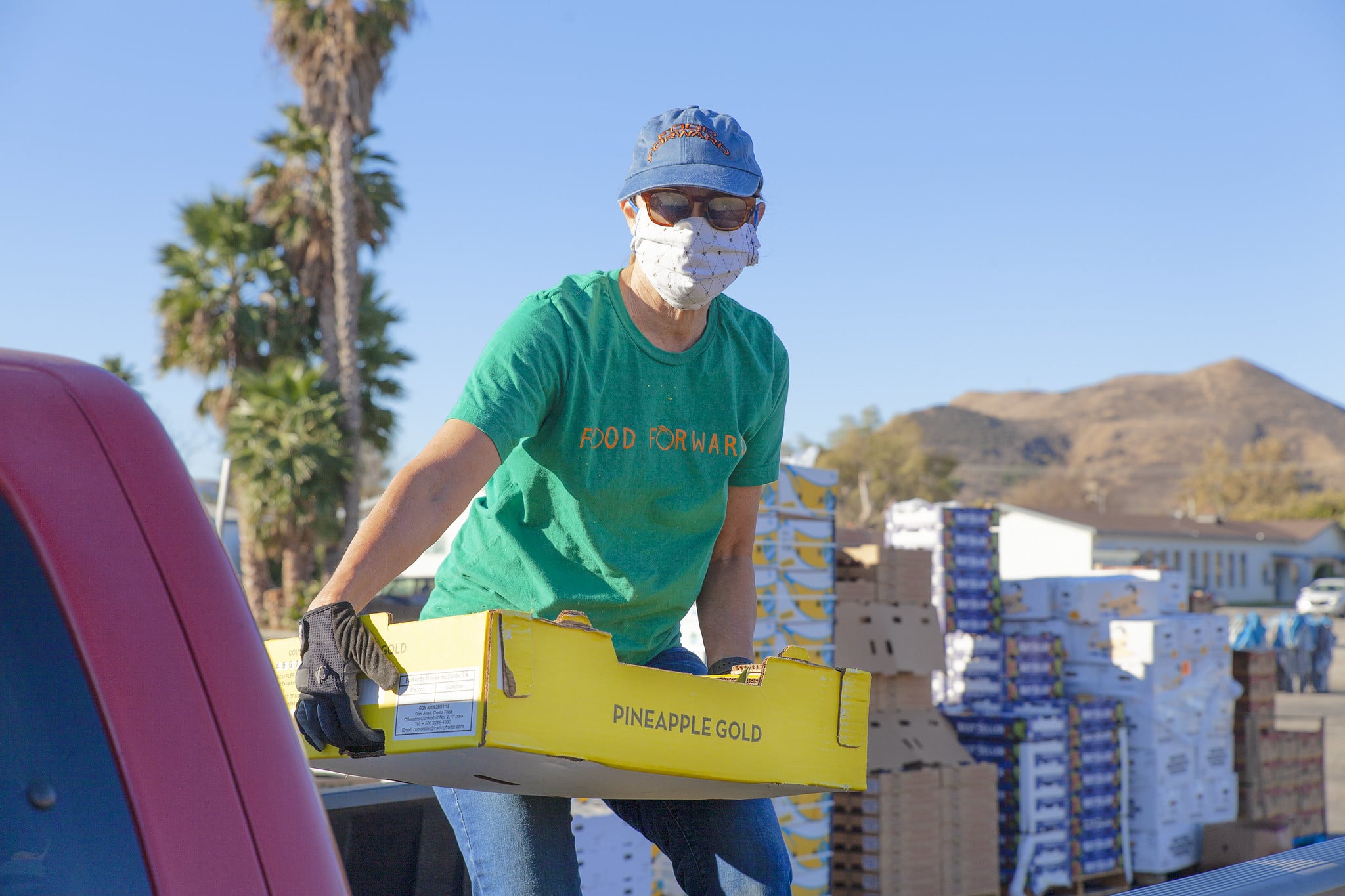 A key part of Food Forward's emergency expansion in April included rapidly increasing Food Forward's " Produce Hub" distributions across Los Angeles and Ventura counties.
Creating sources of healthy produce
Before the COVID-19 pandemic, Food Forward developed Produce Hubs with partners like Antelope Valley Partners for Health, Watts Labor Community Action Committee, and others to increase resiliency in regions most affected by food insecurity. Through this model, Food Forward drops off large loads of fresh fruits and vegetables—anywhere from 7,500 – 20,000 pounds—at a host site, which is then redistributed to smaller community-based agencies that can't accommodate an entire truckload on their own.
Addressing a public health crisis
Produce Hubs reduce barriers and promote more equitable access to healthy food, and allow smaller agencies to expand services for their community, a crucial response to a public health crisis. A study done by USC's Dornlife Public Exchange found that between April and July, 1 in 4 people across Los Angeles County reported at least one instance of food insecurity. The pandemic also overwhelmingly impacted women, people with low incomes, people experiencing unemployment, and Black and Latino communities. Groups with higher incomes that don't typically experience food insecurity were also affected.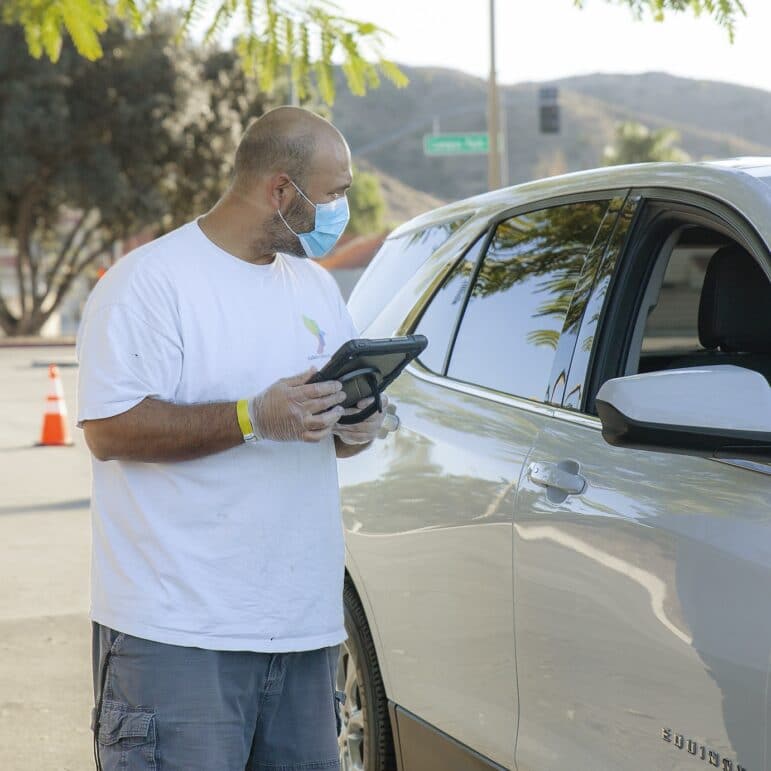 A recent study reported that 1 in 4 people across Los Angeles County experienced

at least one instance of food insecurity between April and July of 2020.
Distributing 4.4 million pounds of fresh, free food
In light of these dramatic increases in food insecurity across our region, we grew existing hubs and created new hubs to support our partners and increase their capacity to serve their immediate communities. By year's end, 12 regular weekly/bi-weekly Produce Hub sites had been established, leading to the distribution of 4.4 million pounds of fresh fruits and vegetables at these locations.
One of the new sites is the South Bay Rapid Response Produce Hub, designed in collaboration with Community's Child. Every Thursday, a Food Forward truck drops off up to 17,000 pounds of fresh produce at Community's Child in Torrance. Some of this produce goes to the 700 households served by Community's Child, and the rest is shared with 10 other hunger relief organizations—collectively, the Produce Hub feeds more than 10,000 people per week.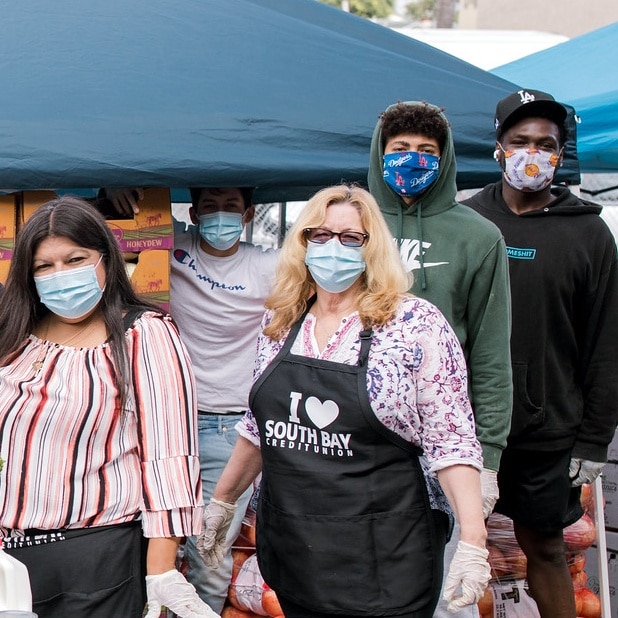 "The COVID pandemic has been really hard on those we serve. We see tears of fear, frustration, and loss. [The Produce Hub] is the community coming together to make sure the most vulnerable are cared for." – Tara Nierenhausen, Executive Director, Community's Child
Sign Up For Our Newsletter