For the past seven years, Food Forward has partnered with Seeds of Hope to connect fresh fruits and vegetables to communities experiencing food insecurity. By 2019, Seeds of Hope, a program of the Episcopal Diocese of Los Angeles (EDLA) was distributing about 7,500 pounds of produce recovered by Food Forward at 27 sites in LA county every week. But in spite of these efforts, more fresh produce was needed to support the community, and both organizations were eager to work together to better serve Angelenos.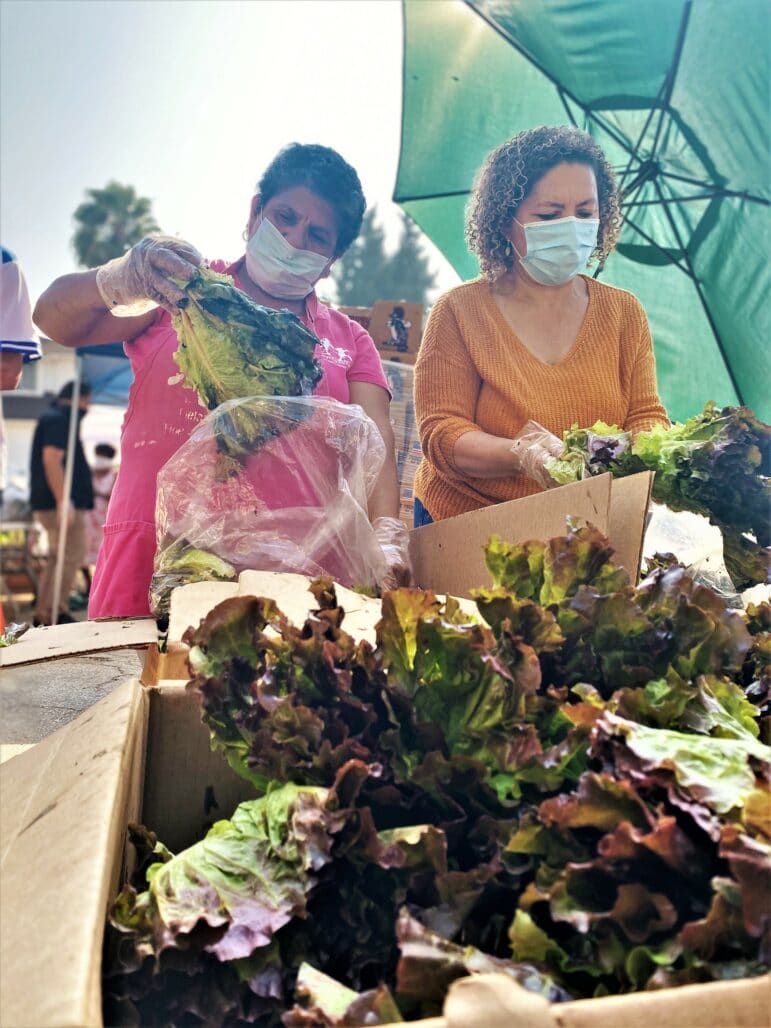 The two organizations set out on a joint project to increase Food Forward's capacity to recover more food, and for Seeds of Hope to expand its infrastructure for storage and distribution. Funded by a grant from the California Department of Resources Recycling and Recovery (CalRecycle) through California Climate Investments, the project included equipment purchases, staffing costs, capacity upgrades, and more. Through this project, Seeds of Hope built out its food distribution system at St. Stephen's Episcopal Church in Hollywood. With purchases of pallet jacks, forklifts, refrigerated container units, cargo vans, food delivery trucks, and more, the site is set up to efficiently receive and process produce donations from Food Forward.
At the same time, Food Forward expanded our capacity to recover pallets of wholesale produce through equipment including pallet jacks and large produce storage racks for the Produce Pit Stop, funding for our Wholesale Produce Recovery staff, and more. These investments and upgrades allowed Food Forward to recover and donate nearly 2 million pounds of wholesale produce to Seeds of Hope. Seeds of Hope was able to increase their distribution capacity, distributing at over 40 community sites. Additionally, the grant included funding for Seeds of Hope to purchase box trucks, which enable them to pick up donations of surplus produce at Food Forward's Produce Pit Stop warehouse, increasing weekly produce distributions.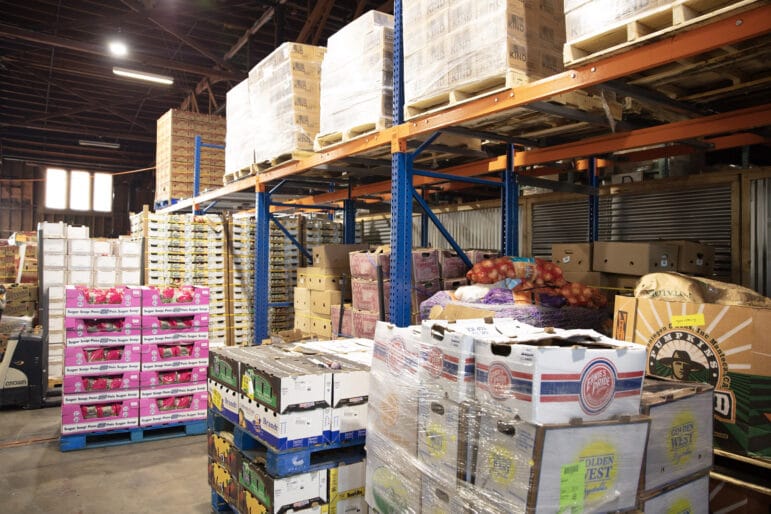 As our Senior Wholesale Recovery Program Manager, Luis Yepiz, likes to say, "we have enough food for everyone, we just need to build the bridges." Projects like this are about investing in the infrastructure to support produce recovery and distribution for years to come. Because of these investments, food insecure families and individuals served by Seeds of Hope will have even greater access to fresh fruits and vegetables. We are so grateful to CalRecycle for funding this project, and to Seeds of Hope for their partnership in creating bridges to health and nourishment!
This project was funded by a Grant from the Department of Resources Recycling and Recovery (CalRecycle) through California Climate Investments.