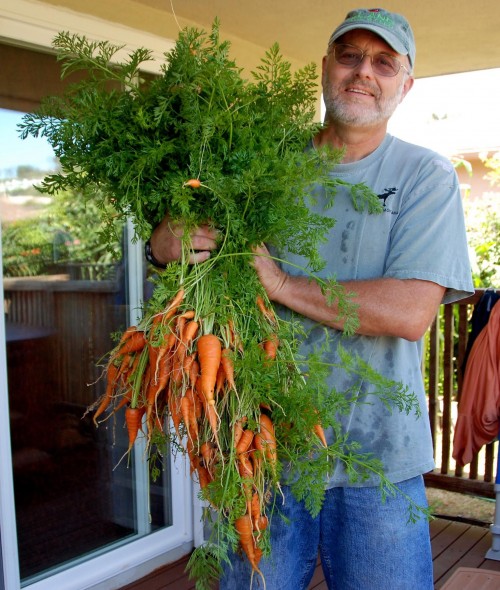 It is with a heavy heart that we pass along the news that Jim Mangis, our Ventura County Manager, died unexpectedly on February 14th.
Jim was an integral part of the Food Forward Family, and brought light and joy to volunteers and staff alike. His life-long commitment to social justice, fighting hunger, peace and teaching the next generation made him a person we can all be inspired by. Jim worked to help the most vulnerable people for much of his life, creating profound change in his community. With his guidance, FOOD Share in Oxnard went from a volunteer-run gleaning organization to the county's largest food bank. He also ran the Foodbank of Santa Barbara County and led anti-hunger efforts in the Central Valley.
Under Jim's leadership, our Ventura County operations saw a doubling in volunteers, a tripling in receiving agency partners and a 125% increase in produce gleaned and donated to families in need. But, more than this work and these accomplishments, he was the warmest and most humble of souls. He personified the word "gratitude." Jim will be sorely missed by all of us, and by everyone he fed with kindness, wisdom or food.
A memorial has been set for Saturday, February 27th from 10am – 1pm at the Poinsettia Pavilion; 3451 Foothill Rd; Ventura, CA 93003. All are welcome to attend.