Every night at the corner of Sycamore and Romaine in West Hollywood, there is a feast. 200 gather to dine on farmers-market-fresh vegetables–gleaned by our dedicated Farmers Market Recovery volunteers–transformed into colorful, crisp salads, bubbling vats of homemade soup, and steaming casseroles, with succulent, sweet fruit straight from the orchard. Wolfgang Puck provides entrees. Magnolia Cupcakes brings dessert.
This is not your typical homeless meal.
Since 1987, Ted and Penny Landreth and their dedicated volunteers have been serving Angelenos in need through the Greater West Hollywood Food Coalition (GWHFC), one of our Farmers Market Recovery Program donation recipients. With donations like the fresh fruit and vegetables our Glean Team collects at the Hollywood Farmers Market, they provide daily fresh, hot, nutritious dinners. In addition to meals, GWHFC has expanded its reach to provide a wide range of social services, from helping people with bus passes, to medical check-ups and legal counseling from UCLA-trained professionals.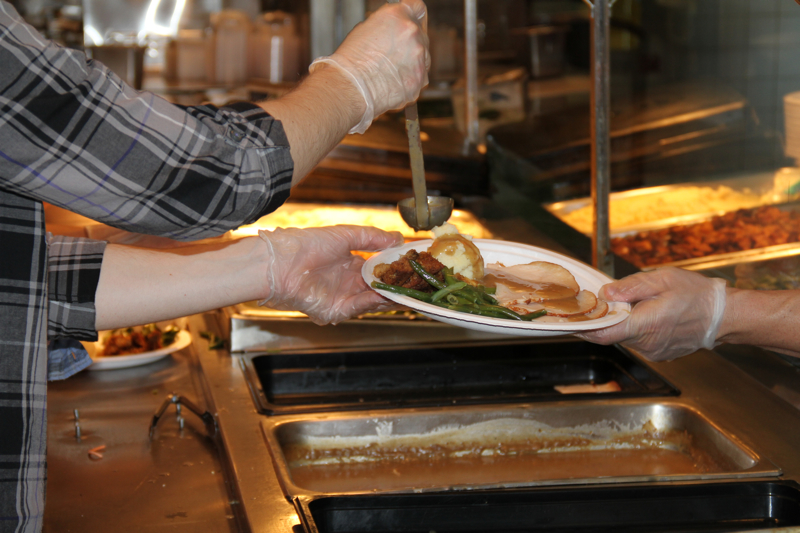 Still, "the meal is the heart of the matter," as Penny explains. Sharing food night after night has built a community. The consistency of the daily meal, Penny says, has created "a kind of safe haven," where there are "no questions asked." The same people come together, meeting the same volunteers and developing lasting relationships. These bonds forged at the meals can transform. As advocates for those in need, GWHFC volunteers put "whole lives together," helping individuals look for work, get counseling, and even find a place to live. The homeless and hungry are nourished by the meal, and beyond that, nurtured by the community. It's a feast, one might say, for the whole soul.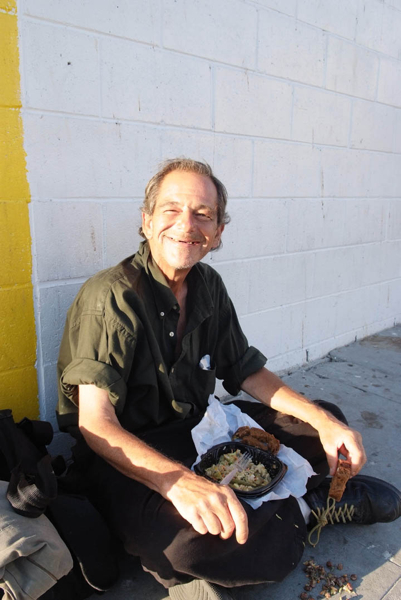 The Greater West Hollywood Food Coalition is one of the Farmers Market Recovery Program's donation recipients. They serve their nightly meals from 6:15 to 7:30 at N. Sycamore Ave. & Romaine St., 90038. To learn more about GWHFC, visit their website at www.gwhfc.org
-Christine Kwon, Santa Monica Glean Team Lead