This week, we want to highlight one of Food Forward's newest initiatives, the Food for Thought produce distribution, a partnership with the Social Justice Learning Institute (SJLI) and community organizer, Erica Dent. Together, the team has created a once a month "pop-up" distribution of fresh fruits and vegetables, serving the Inglewood community.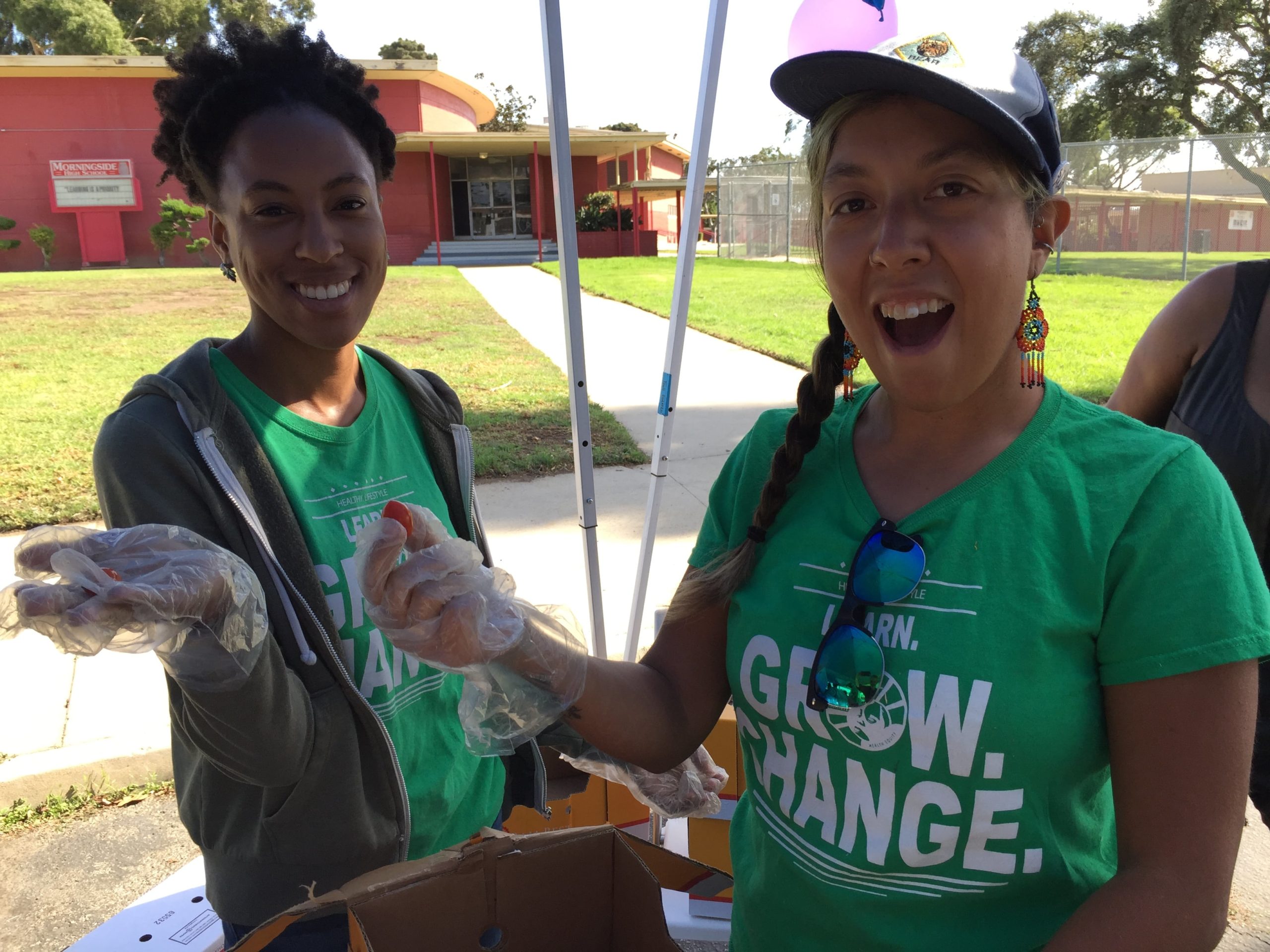 Many Inglewood neighborhoods can be considered "food deserts"—areas where fresh food is inaccessible due to not enough or not affordable grocery options. It's also an area of high poverty, with one in five residents of Inglewood living in poverty according to the U.S. census bureau. To help fill the fresh food gap, Food Forward partnered with Social Justice Learning Institute with the goal of providing nutritious produce for families and community members to supplement their diets.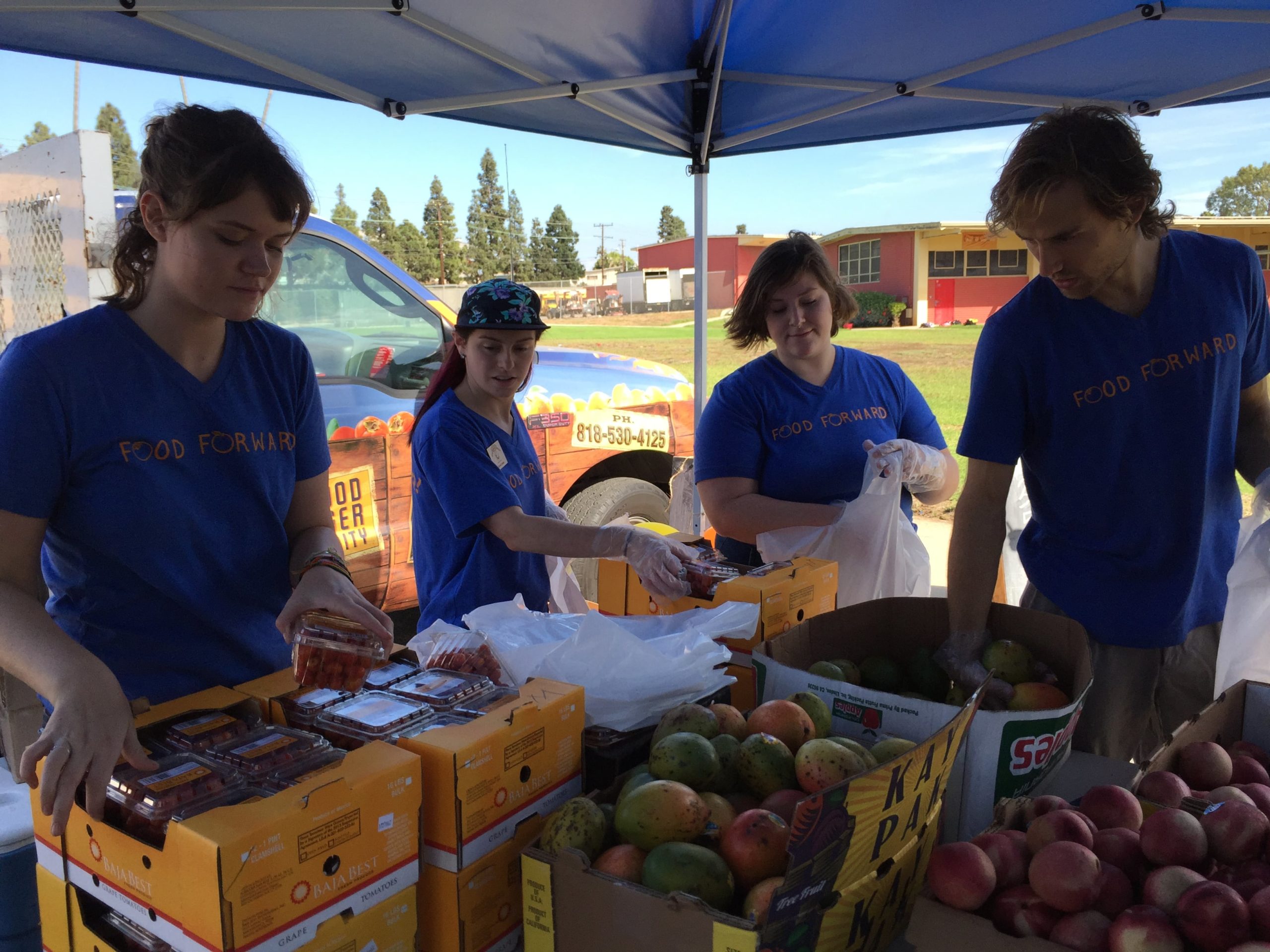 Here's how it works: Early in the morning, Food Forward's Wholesale Recovery Program staff collects surplus fruits and vegetables from wholesale produce vendors in downtown Los Angeles. Then, a truckload of produce is dropped off at the distribution site in Inglewood, including around 8 different types of fruits and vegetables. Food Forward and SJLI volunteers work side-by-side to sort, clean, and assemble overflowing bags of produce. More than 10,000 pounds of apples, bell peppers, tomatoes, mangoes, plums, peaches – and more! – are distributed, benefitting hundreds of individuals, families, and students in the Inglewood community. This whole process is done in the same day, in just a few hours.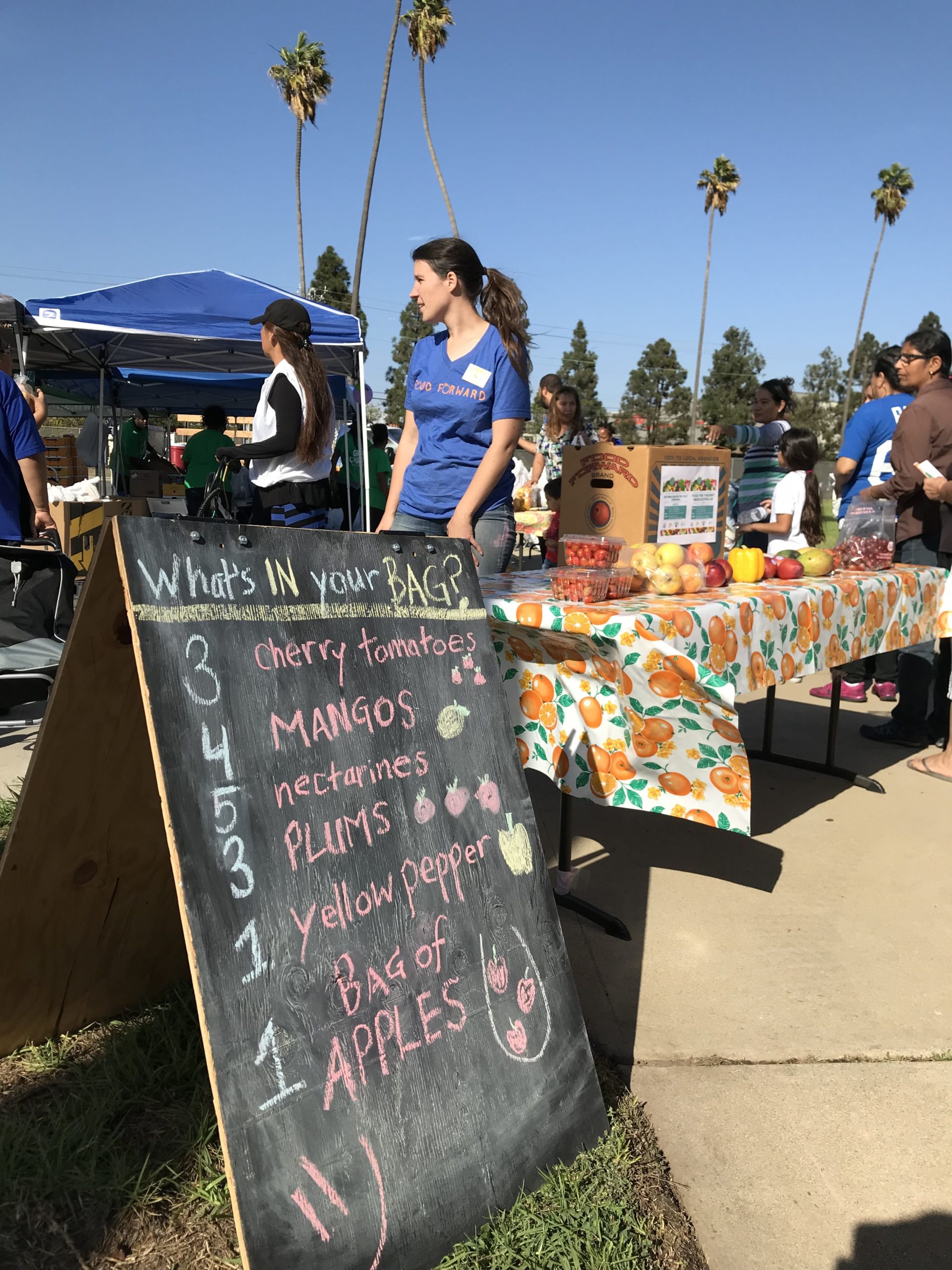 Food for Thought produce pop-ups are held the 3rd Friday of the month at Morningside High School in Inglewood and will continue through June 2018.
Want to help make the next Food for Thought possible? Volunteer at our next produce pop-up. We can always use more hands!