This month, we're learning about Turning Point Foundation, which is helping to provide healing and housing for individuals struggling with mental illness in Ventura.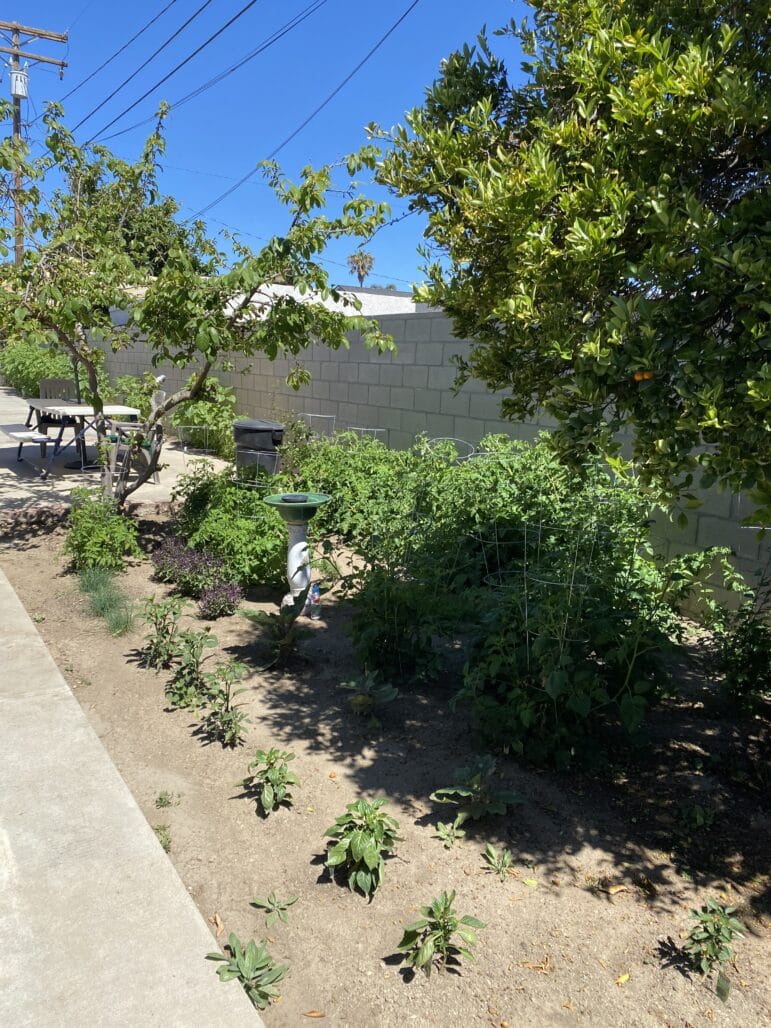 Turning Point Foundation has been working for 30 years to help unhoused individuals with mental illness live life to the fullest. They provide housing, with the long-term goal of helping secure permanent housing and the resources needed to keep it. With a safe place to live, participants are able to focus on seeking treatment and learning how to live with their mental illness. The organization's different programs teach symptom management, community living, and self-assessment skills so that program members learn how to self-analyze if they're not feeling 100%, and can address the issue before it gets to a crisis point. Turning Point Foundation currently has seven different living facilities and uses Food Forward fruits and veggies to prepare meals and healthy snacks for their roughly 130 residents.
Suki Sir is the Marketing and Fund Development Manager at Turning Point Foundation and sits on Food Forward's Council of Advisors. A long time volunteer with Food Forward, she's been gleaning since 2015 and is the main Glean Team Leader at the weekly Channel Islands Harbor Farmers Market. At the end of each glean, she divvies up the food between Turning Point and another hunger relief agency. She then takes Turning Point's share of produce to an on-site kitchen to wash and use for meal preparation. Suki loves to cook, so she volunteers even more of her time to make Sunday dinner for the veterans' transitional housing group.
She enjoys sharing unique dishes with participants and expanding their knowledge of the produce they're receiving and how to use it, saying "Some people didn't grow up eating a variety of things or having the [same] culinary experience we had, and I get to teach them that."

Suki makes meals that residents may never have eaten before, like roasted cabbage and chickpeas (pictured above). For Father's Day, residents requested hamburgers, so she plans to do a Turkish-inspired version with feta and serve them along with zucchini fritters– a new way to eat all the seasonal zucchini this summer!
This Sunday, Turning Point is opening their newest supportive care facility with 26 new beds, Thompson's Place. Food Forward's recovered produce will help feed residents in this full care facility.
With the opening of Thompson's Place and another housing facility later this year in Camarillo, the Foundation will also pick up Food Forward produce from the Community Action of Ventura County's new monthly hub in Oxnard. (Stay tuned for more details on this new partnership between Community Action and Food Forward's Wholesale Recovery Program!).
Suki says that Food Forward's recovery efforts are "not only saving fruits and vegetables from going to waste, they are feeding people who would not be able to do this for themselves – helping Turning Point help 160 people eat healthy. And how much better do you feel when you eat something fresh and fabulous?"
Thank you to Turning Point for their hard work to provide healthy food, shelter, and care to people struggling with mental illness, and to Suki for her dedication!