This month we are featuring the work of St. Elmo's Village, an iconic arts center nourishing the community and helping people be their best selves through art!
St. Elmo's Village was born in 1969 as a creative haven for artists to live and work. Located near Mid-City and La Brea, the site itself had fallen into disrepair until founders Roderick Sykes and his uncle, Rozzell Sykes, remade the space and repaired the 10 bungalows to be living quarters for themselves and fellow artists. This community became a beacon of the LA arts scene, especially for Black artists, and a public center where people came to learn and grow.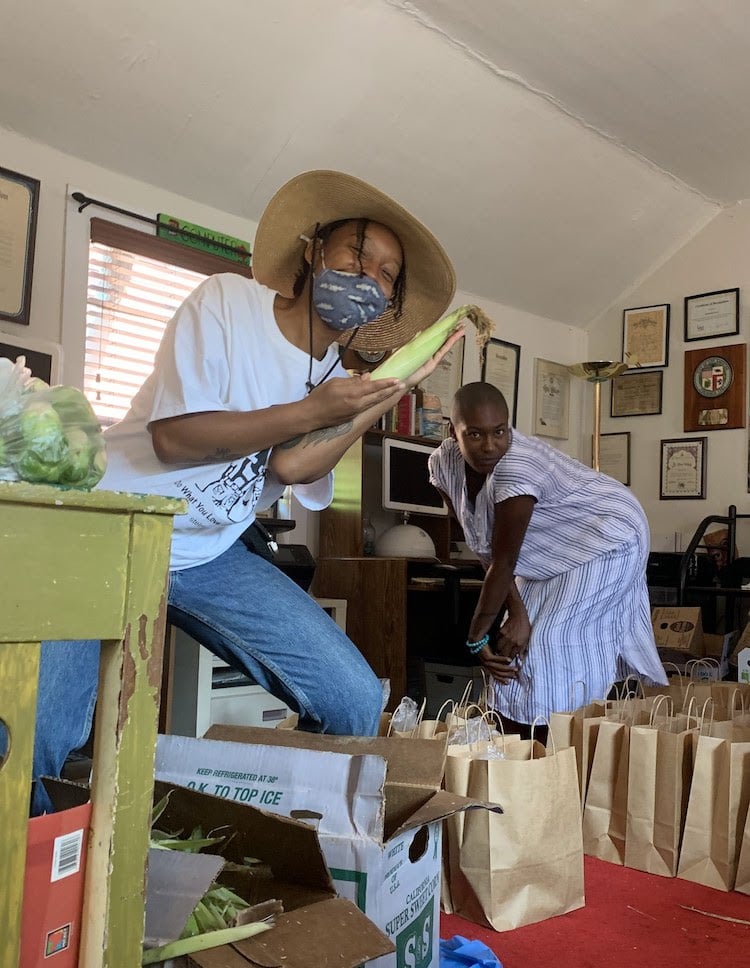 In 1971, St. Elmo's Village gained certified nonprofit status, and they have been going strong for over 50 years. The organization's philosophy is "that all people are creative and powerful in their own way" and it seeks to nourish that creativity. They hold almost daily arts workshops, in all mediums, for both children and adults. The Village continues to be a community hub and holds space for town halls, public meetings, and community organizing, in addition to performances and workshops.
At St. Elmo's there is a general ethos of actively taking care of the space and being a resource to the surrounding area. The St. Elmo's Food Distro is a natural extension of these values. Adam Davis, Eva B. Ross, Sierra Wiley, and Kai Daniels are a core team that organizes the distributions.
Jacqueline Alexander-Sykes, Director of St. Elmo's Village, says, "the surrounding area supports us– it's a mutual support system. If it weren't for the community being part of us, we wouldn't have existed for this long. In 1934 some children built a pond, now those children come back with their own children. There's a sense of being part of something bigger than themselves."
Started in summer 2020, the St. Elmo's Food Distro offers an option for food to their mostly working class and largely immigrant residents and neighbors who were affected by the pandemic. Every 3rd Friday from 11am-1pm they set up a "take what you need" distribution open to the Village and surrounding neighborhood. A group of volunteers picks up recovered fruits and vegetables from the nearby Food Forward Produce Hub at Social Justice Learning Institute.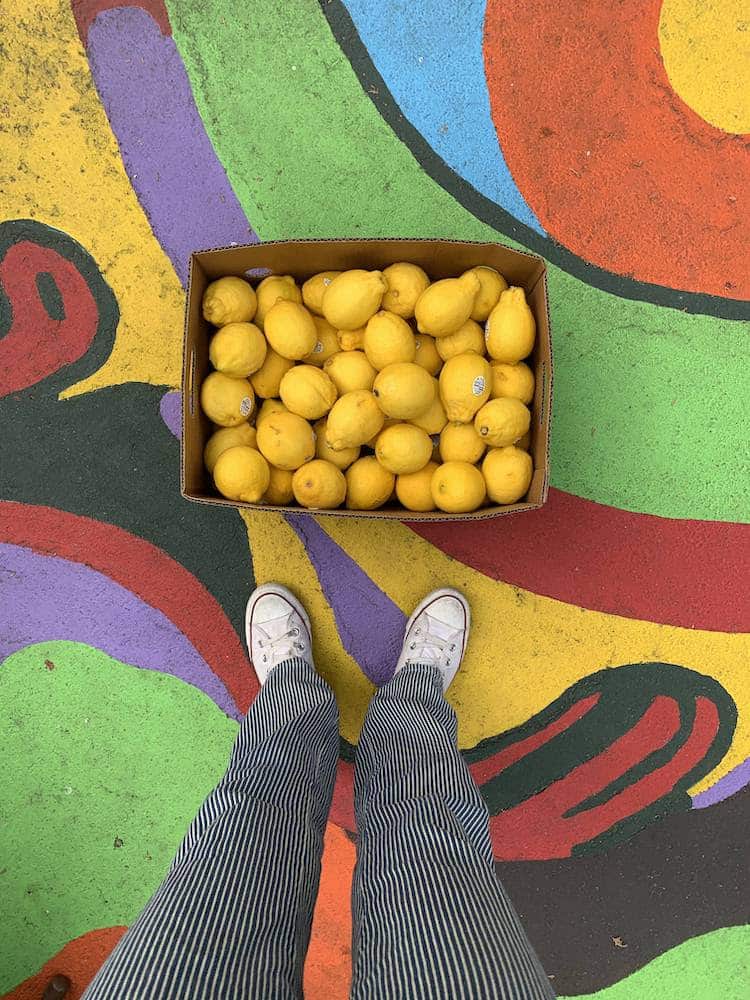 Many at St. Elmo's Village and nearby are Mexican, Carribean, and Ethiopean immigrants. When community members come to the food distribution, they're sometimes seeing new varieties of fruits and vegetables for the first time. So, Daniels is working on creating a recipe exchange for neighbors to swap culturally relevant recipes and share how they prepare this new-to-them produce.

Kai Daniels, a Creative Organizer at St. Elmo's, says the distribution is a "really beautiful step towards deeply involved community building and cultural conversation through food. Through this food, people are connecting on a different level, connecting culturally, in a way that ties them to St. Elmo's and with each other."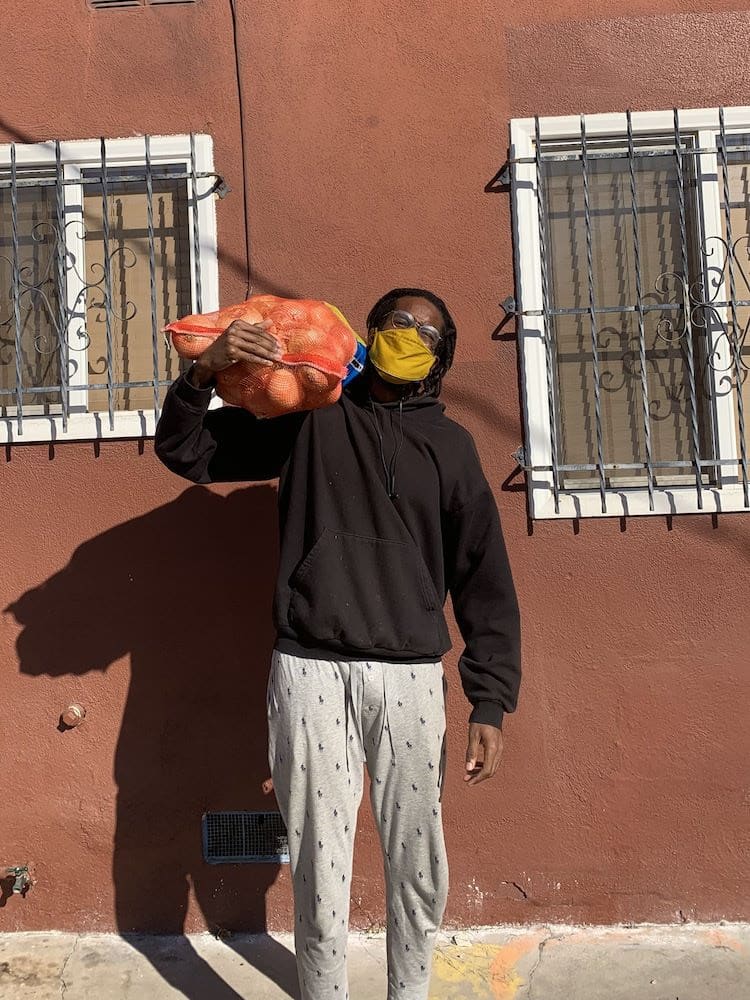 All in all, Jacqueline says that St. Elmo's Village is "A creative space that offers a number of opportunities to create and be your best self." They do this by not only nourishing the soul, but by nourishing the body too. We're grateful to be able to support this incredible organization with fresh fruits and vegetables!